Design and development technology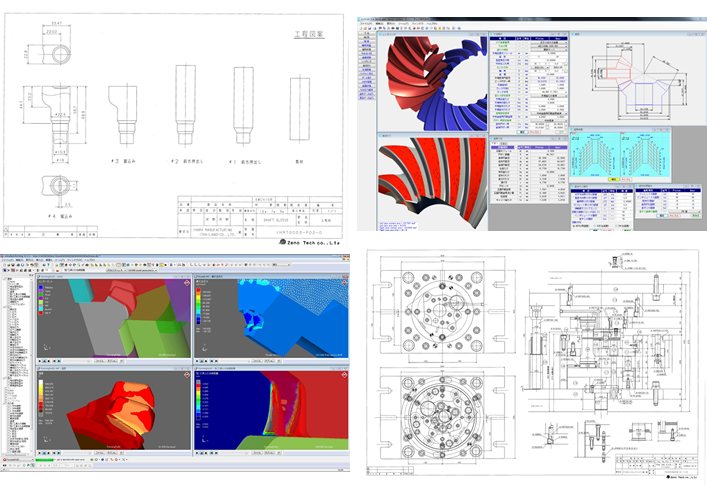 We provide consultancy on inquiries related to forming and die life at product development stage using CAE simulation software (Simufact Forming). Based on the CAE simulation results it is possible to do the process and die design for new products.
We are capable of doing gear tooth surface design for bevel gears (straight and spiral) with the use of dedicated software (involuteΣ) for gear designing.
In addition we design special die sets to meet our customers demand. We have the experience on designing standard die sets and special die sets with gas spring and in build hydraulic mechanism.
---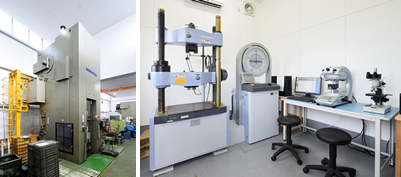 We support our customers' needs for prototyping of new product with the use of two cold forging mechanical press machines (Komatsu: L1C400,L1C800L) available at our plant. We can support various types of product developments with the availability of hydraulic unit, enclosed die sets, heating furnace, etc.
In addition with the availability of universal testing machine ( Shimadzu: UH-500KNX) and other measuring instruments, we are capable of doing tensile, compression, bending tests and analyzing various  characteristics of materials and dies.
---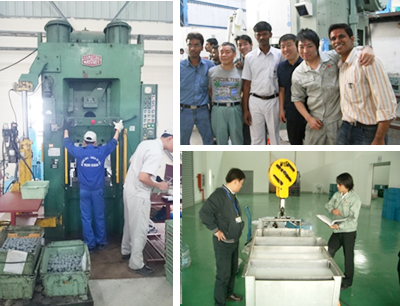 As the technical development division, we not only provide our services to domestic customers but also to Japanese's and local manufacturing companies in China, south east Asia, India, etc. Our services are not limited to provide die and mold technology but also support at customers plant to resolve various problems in forging processes.
If there is any problem in forging, feel free to contact use, we can support you.
---